&nbsp RD-15/RD2-15/RD2-20 Multi Mill
Five Functions in One Machine

Equipped with an inverter control panel as a standard feature. Ideal for R&D and small-lot high mix products. Easy-to-use and high performance.
This patented mill is not offered by any other company. All of the Multi Mill attachments can be replaced (patented), which makes it easy to wash and popular with customers.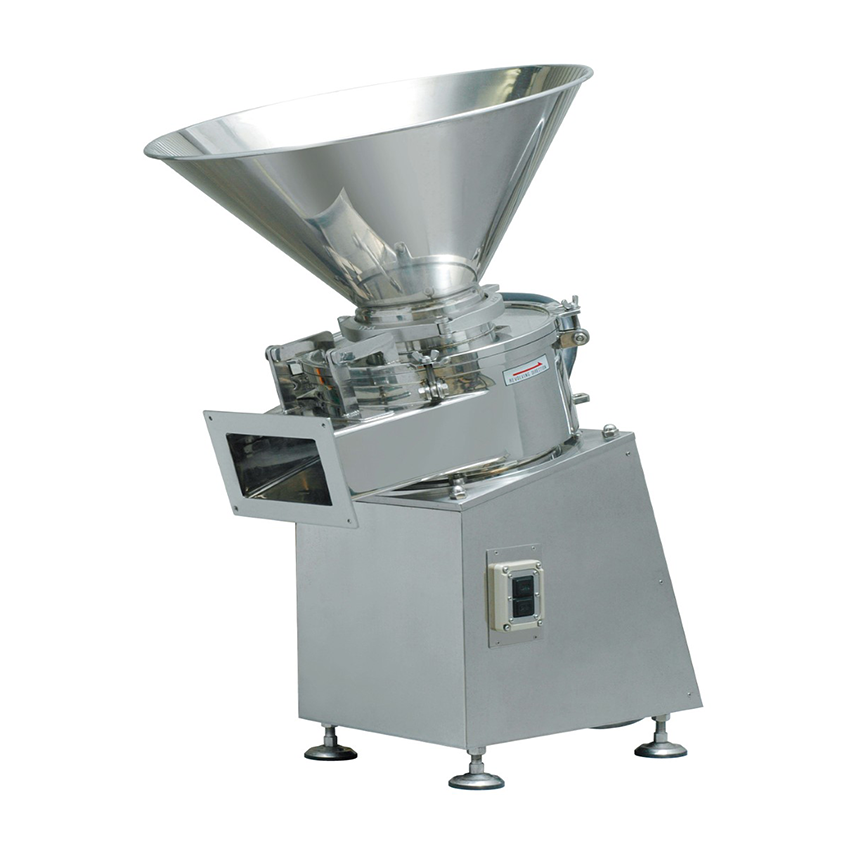 The inverter is built into the a separate control panel with adjustable rotation speed ranging from 600 to 3600 rpm.
Another feature is the small noise pollution from startup, with control panel options including touch models and dedicated aluminum frame mounts. Grinding characteristics for the five types of attachments can be downloaded on the brochure on the bottom with visual samples to the right.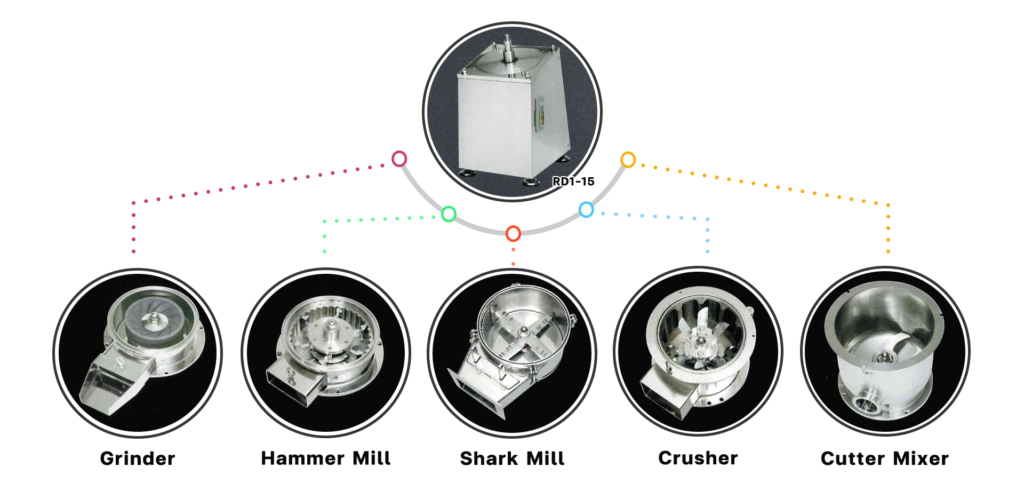 Each grinding part (attachment) can be easily disassembled and assembled by operators of any skill level with the removed parts being easily washable.
| | | | |
| --- | --- | --- | --- |
| Model | Machine Dimensions | Weight | Power Source |
| RD 1-15 | 270 x 560 x H880mm | 57kg (grinder) | AC200 V 1.5kW 3-phase |
| RD 2-15 | 285 x 560 x H940mm | 80kg | AC200 V 3.7kW 3-phase |
| RD 2-20 | 285 x 560 x H950mm | 90kg | AC200 V 3.7kW 3-phase |
&nbsp MULTI MILL BROCHURE
For additional information on the multi mill download the brochure link below.