&nbsp Mini Multi Slicer / MK-A Type
It is a universal slicer equipped with a multi-layered disc blade that has continuously evolved, since our company established.
It is intended for multipurposed processing of fish and other sea food and edible meat in response to the need of users.
It provides improved working efficiency, as a matter of course, good operability, easy maintenance and easy dismounting for cleaning thanks to high compatibility with HACCP, in addition to easy-to-use design in every phase.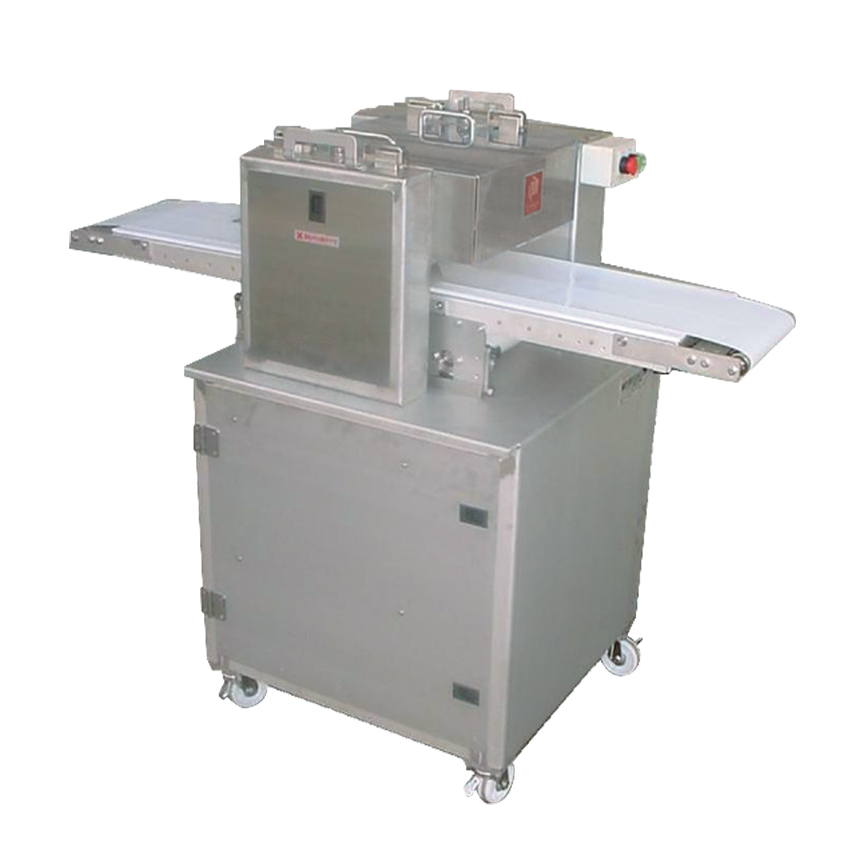 &nbsp MK-L-shape Dicing Line
Mini Multi-Slicers are positioned in an L-shape to carry out continuous cutting in vertical direction and in lateral direction.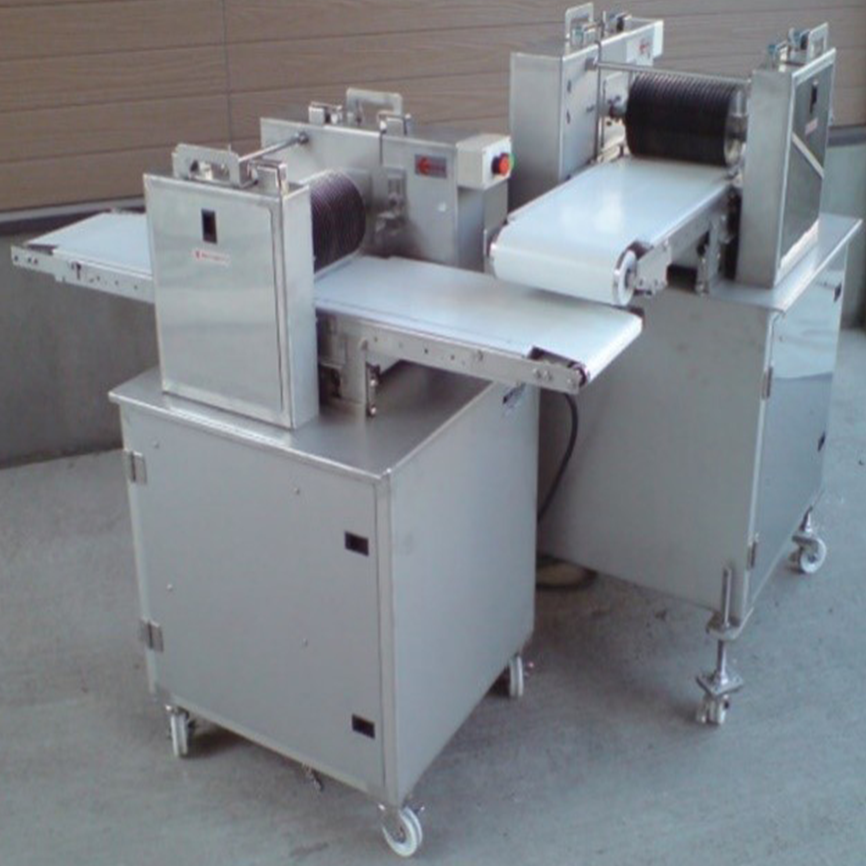 A specially-treated multilayered blade original to our company momentarily cuts food products with excellent sharpness.
Frozen food products can be cut as they are without the need of troublesome work of thawing and partial thawing
Parts brought in contact with material to be processed can be easily dismounted for washing without using a tool
A blade and a conveyor are independently driven to allow better setting according to every material.
A safety device stops the machine when a cover is opened.
A conveyor belt is provided with a snaking prevention function.
A compact body sufficiently works even in a narrow working space.
Purpose of use can be optionally changed to meat tenderization.
&nbsp EXAMPLES OF FOOD PROCESSING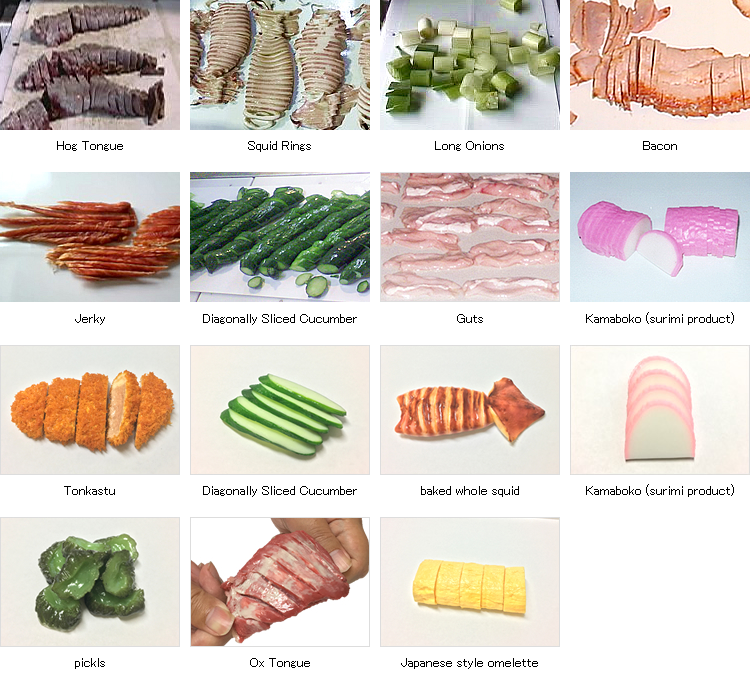 &nbsp Examples of Processing by Optional Equipment
| | |
| --- | --- |
| Model | MK-A7 |
| Belt Width | 220mm |
| Conveyor Height | 805mm |
| Overall Length | 1250mm |
| Overall Width | 585mm |
| Output | 600w |
| Power Supply | 3-Phase AC200V |