&nbsp IKC-P100 / CARROT PEELER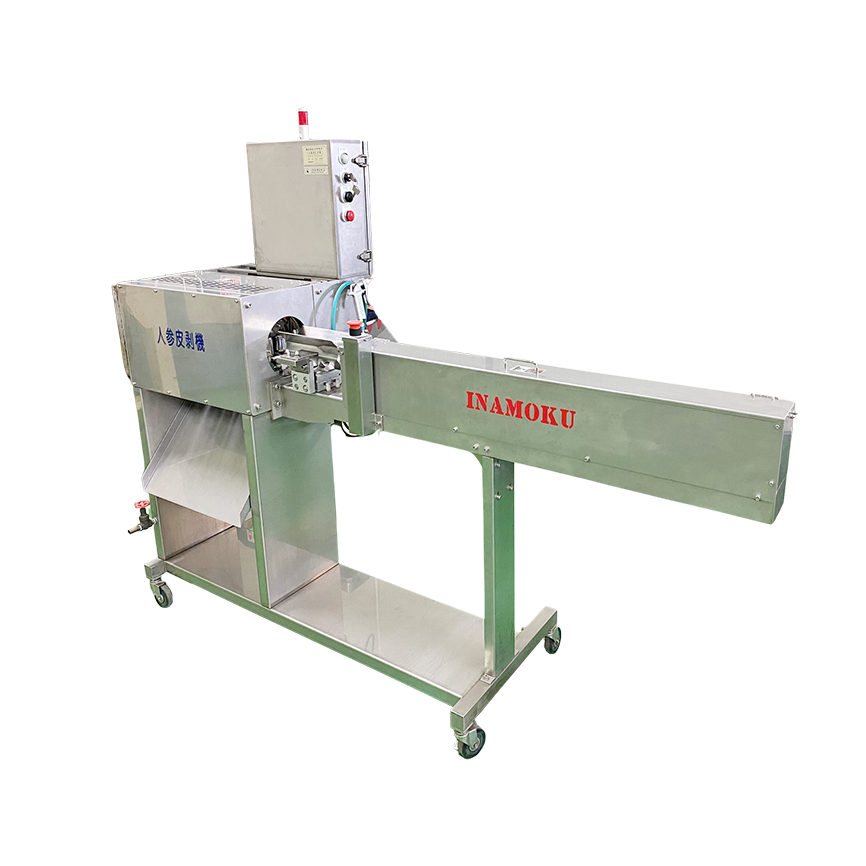 Reliable finish and outstanding yield
ICK-P100 is a Versatile Carrot Peeler With Quick Functions, Low Maintenance and Reliability.
Reliable finish and outstanding yield
It can be peeler off quickly, cleanly and reliably.
Horizontal design for easy work
Good workability due to horizontal type. The skin falls down and drains to the workbench
Will be done. In addition, it is easy to move because it has casters.
Easy opearation just by placing the material on the input part
If you put the material on the input part, it will be peeler by the peeler method and discharged. Will be. (No set required)
It is also possible to adjust the speed of the skin
You can adjust the speed to make it easier to work
Easy opearation just by placing the material on the input part
If you put the material on the input part, it will be peeler by the peeler method and discharged. Will be. (No set required)
It is also possible to adjust the speed of the skin
You can adjust the speed to make it easier to work
| | |
| --- | --- |
| Capacity | Estimated 100 ~ 150 Kg. Depends on size of the raw material. |
| Processing Size | 30 ~ 70 x 150 ~ 220(L) mm. |
| Cutting Speed | Approximately 4 sec./1 pc. |
| Number of Blades | 16 Sheets |
| Dimensions | 500(W) x 1900(L) x 1360(H) mm. |
| Machine Weight | 90kg |
| Power Supply | AC100V |